Who is flying beast? Gaurav Taneja biography / wiki
Gaurav Taneja AKA Flying beast is a famous YouTuber in India. He uploads daily vlogs, fitness vlogs and livestreams. Gaurav Taneja uploaded his first video on Youtube on 30 Nov 2016.
Earlier Gaurav Gaurav Taneja was working as a pilot in AirAsia but due to some controversies, he left his job and now working as a full-time YouTuber.
Gaurav Taneja AKA flying beast also appeared on a news channel because he raised some questions on AirAsia regarding passenger safety.
Also see: Shruti Arjun Anand income from YouTube | Shruti Arjun Anand Net
Also see: Dhruv Rathee Income From Youtube 2021 | Dhruv Rathee Net Worth In 2021
What is the Birth date of Gaurav Taneja?
Gaurav Taneja Was born on 9 July 1986 and he is 34 years old as of 2020. He was born and brought up in a middle-class family from Kanpur, Uttar Pradesh. He is Hindu by religion and Indian by nationality.
Gaurav Taneja wife and family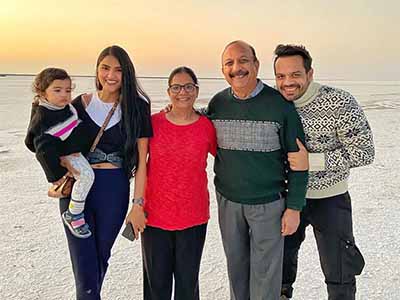 Gaurav Taneja's wife's name is ritu Taneja and she is also a pilot. ​Gaurav Taneja always calls his wife with a nickname "Mote" which expresses the love and bonding between the couple.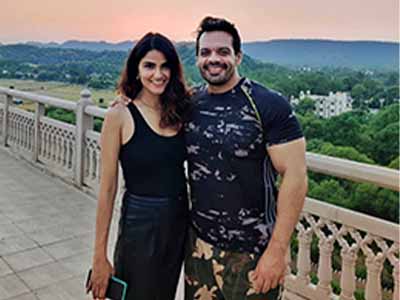 Also see: Ranveer Allahbadia (Beerbiceps) Net Worth And Income From YouTube In 2021
What is the Birthdate of Kaira (Rash Bhari)?
The flying beast Gaurav Taneja and his wife were blessed with a beautiful daughter on 18 May 2018. His daughter is very cute and funny. Once you start watching her cute videos then you will be addicted to them.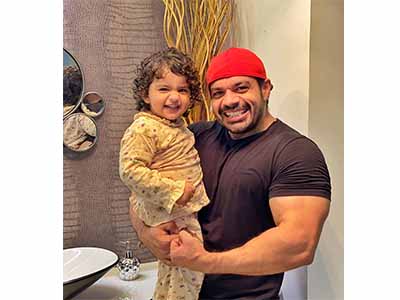 Right now there are five members in Gaurav Taneja's family, and his family members are Yogendra Kumar Taneja who is his father, Bharti Taneja who is his mother, Ritu Taneja his wife, and Kaira (Rash bhari) his daughter.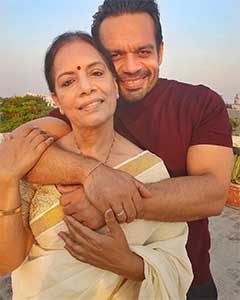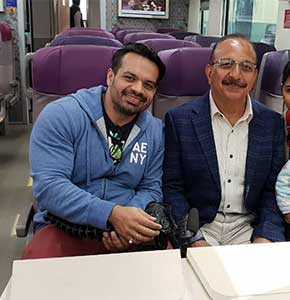 How many Youtube channels Gaurav Taneja have?
Gaurav Taneja runs three Youtube Channels – flying beast, Fitmuscle TV, and Rasbhari Ke Papa.
On the flying Beast channel he uploads daily vlogs, lifestyle vlogs, travel vlogs, and his family vlogs. He has more than  4.4 million subscribers on this channel. 
On FitMuscle TV he uploads fitness-related videos and this channel was his first Youtube channel which he created in 2016. He has more than 1.7 million subscribers on this channel.
And on Rashbhari Ke Papa youtube channel, he uploads Rashbhari's cute videos and funny moments. And on this channel he has more than 1.2 million subscribers.
How much flying beast earn from Youtube?​
Gaurav Taneja is running three Youtube channels, so we have to calculate his youtube earnings one by one.
According to socialblade.com a website that calculates the average income and growth of social media influencers.
His first Youtube channel FitMuscle TV earns approximately Rs 80000/- to Rs 14/- lakh monthly and Rs 10/- lakh to Rs 1.6 Cr yearly.
His Flying beast channel earns approximately Rs 15 lakh to Rs 2.5 Cr monthly and Rs 1.9 Cr to Rs 30 Cr early.
And his last "Rashbhari ke papa" channel earns Rs 51000 to Rs 8 lakh monthly and Rs 6 lakh to Rs 97 lakh early.
| | | |
| --- | --- | --- |
| Channel Name | Monthly Income (Minimum, Approx) | Early Income (Minimum, Approx) |
| FitMuscle TV | Rs 80000 | Rs 10 lakh |
| Flying Beast | Rs 15 lakh | Rs 1.9 Cr |
| Rashbhari ke papa | Rs 51000 | Rs 6 lakh |
| Total | Rs 16,31,000 | Rs 2.06 Cr |
You may also like
Shruti Arjun Anand income from YouTube | Shruti Arjun Anand Net worth
Ranveer Allahbadia (Beerbiceps) net worth and income from YouTube in 2021
Techno Gamerz income from youtube in 2021 | Techno Gamerz net worth in 2021