Roshni Nadar biograpgy
Roshni Nadar is an only child of HCL's founder Shiv Nadar and currently, she is a chairperson of HCL technologies one of India's leading listed IT company.
Roshni Nadar Malhotra is the richest woman in India according to IIFL Wealth Hurun India Rich List (2019). In the year 2020, she is ranked 55th on the Forbes World's 100 Most Powerful Women.
Roshni Nadar birthdate and age.
Roshni Nadar was born in 1981 in a Hindu family in Delhi and she is currently 40 years old.
Roshni Nadar Malhotra education
She did her schooling at Vasant Valley School New Delhi. Later on, she completed a Major in communication studies from Northwestern University, Evanston, and an MBA in Social Enterprise Management and strategy from The Kellogg School of Management.
Also see |
Roshni Nadar family
Roshni Nadar is the daughter of Shiv Nadar and Kiran Nadar. She married Shikhar Malhotra the vice-chairman of HCL healthcare in 2009 and they have two sons Armaan and Jahaan.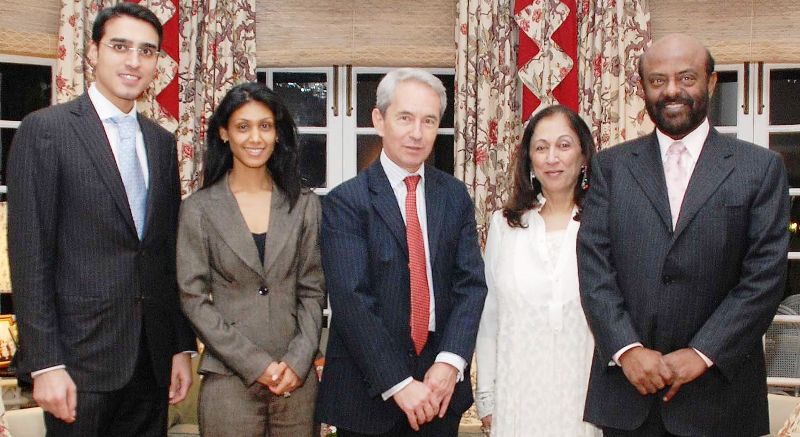 Roshni Nadar Malhotra Net worth in 2021
Roshni Nadar became the chairperson of the HCL technologies in 2020 after his father Shiv Nadar step down from the position. She ranked 55th on the Forbes world's 100 most powerful women in 2020 and she is the richest woman according to IIFL wealth Hurun India Rich list 2019.
Currently, The total Net worth of Roshni Nadar Malhotra is Rs 54,850 Crores.
Also see | JS Films income from Youtube | wife | JS films net worth in 2021